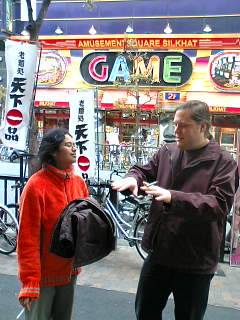 ABOVE: First contact. Marcella Brassett, a psychic singer, confronts what she perceives to be Milk Crate Man's presence in Hong Kong. When this photograph was developed, M.C. Man's writhing aparition appeared, rearing like a cornered tarantula in a rave club...
BELOW: This threatening milk
bottle icon was emailed to the
prime minister of Botswana in 2001.
Source: unknown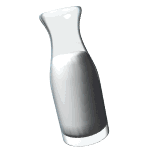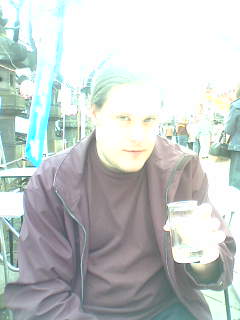 ABOVE: The phantom menace? At a recent Cherry Blossom viewing party in Ueno, Japan, retired salaryman Setiguchi Watanabe Jnr. took some very beautiful photographs of the blooming flowers. Once developed, however, the works of art were destroyed by this sake-toting otherworldly image with no respect at all for good manners...
BELOW: FBI agents raided this dubious-looking tenement
block in Creme County, Louisiana, in July last year.
Discared milk bottles, crates, bottle-openers, condensed
milk tubes, and Anchor Steam beer stubbies were
found - suggesting that natural food
and supplies are becoming scarce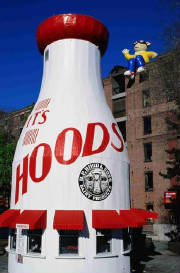 BELOW: CIA and KGB test-subjects of psychotropic drugs during the Cold War often reported seeing a Milkcrate Man like apparition that loomed at them from what attending doctors can only suggest are the nether-regions of their conscious minds. Typically the subject went completely insane after such episodes.