TOP 12 MOVIES WE DIG, BUT FOUGHT ABOUT INCLUDING: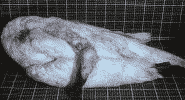 1. The Maltese Falcon (director: John Huston)
2. Zatoichi (director: Takeshi Kitano)
3. A Zed & Two Noughts (director: Peter Greenaway)
4. Kill Bill Vol. 1 (director: Quentin Tarantino)
5. Bladerunner (director: Ridley Scott)
6. Small Soldiers (director: Joe Dante)
7. Bullitt (director: Peter Yates)
8. Seven Samurai (director: Akira Kurosawa)
9. Millers Crossing (director: Joel Coen)
10. Sleepy Hollow (director: Tim Burton)
11. In The Mood For Love (director: Wong Kar-Wai)
12. Dirty Harry (director: Don Siegel)
TOP 10 WEAPONS OF CHOICE FOR DEALING WITH THAT PESKY NEIGHBOUR WHO KEEPS ON TAP-TAP-TAPPING:
1. AK-47 (the #1 weapon-of-choice for angry people round the globe)
2. Ice-pick
3. Hammer
4. Sickle
5. Uzi
6. Reruns of 'The Postman'
7. Fishing tackle
8. Trip-wire
9. Arsenic in the salmon mousse
10. Brick wall
TOP 10 ANIME (MOVIES & TV SERIES) WE'VE TUNED INTO: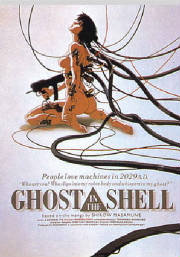 1. Ghost In The Shell (director: Mamoru Oshii)
2. My Neighbour Totoro (director: Hayao Miyazaki)
3. Innocence (director: Mamoru Oshii)
4. Lupin III - The Castle Of Cagliostro (director: Hayao Miyazaki)
5. Jin-Roh: The Wolf's Brigade (director: Hiroyuki Okiura)
6. Project A-Ko (director: Katsuhiko Nishijima)
7. Spirited Away (director: Hayao Miyazaki)
8. Akira (director: Katsuhiro Otomo)
9. Vampire Princess Miyu (director: Toshihiro Hirano)
10. Kimba The White Lion (director: Osamu Tezuka, Eiichi Yamamoto & others)
TOP 10 KITCHEN UTENSILS: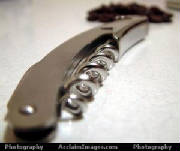 1. Bottle opener (the #1 weapon-of-choice for alcoholics around the globe)
2. The metal thingy that does the great potato mash
3. That other metal what's-it that you use to stir scrambled egg
4. My 'One Piece' egg-timer
5. The wooden spatula you can also use to bludgeon out-spoken friends
6. The microwave, for cooking babies just right
7. Designer forks
8. Finger-splitting blenders
9. Leaking gas stoves
10. Saucepans hefty enough to beat up your partner, without showing dents
TOP 14 JAPANESE MOVIES FOR NO PARTICULAR REASON EXCEPT THAT THEY'RE WAY COOL...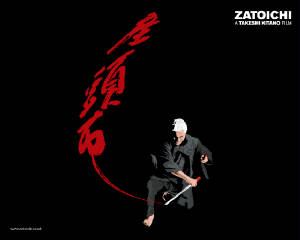 1. Zatoichi (director: Takeshi Kitano)
2. Seven Samurai (director: Akira Kurosawa)
3. Battle Royal (director: Kinji Fukasaku)
4. Ringu (director: Hideo Nakata)
5. Returner (director: Takashi Yamazaki)
6. Ran (director: Akira Kurosawa)
7. Onmyoji: The Yin Yang Master (director: Yojiro Takita)
8. Azumi (director: Ryuhei Kitamura)
9. Love/Juice (director: Kaze Shindo)
10. Casshern (director: Kazuaki Kiriya)
11. Tetsuo: Iron Man (director: Shinya Tsukamoto)
12. Ichi The Killer (director: Takashi Miike)
13. Tampopo (director: Juzo Itami)
14. Legend of 8 Samurai (directors: Kinji Fukasaku & Haruki Kadokawa)
YOKO UMEHARA'S TOP 10 ARTISTS:
1. Gerhard Richter
2. Wolf Khan
3. Mark Roscoe
4. Chihiro Iwasaki
5. Yayoi Kusama
6. Naomi Namba
7. Yves Klein
8. Lawrence Alma-Tadema
9. Pablo Picasso
10. Edgar Maxim
TOP 10 AUSTRALIAN MOVIES, IF FOR NO OTHER REASON THAN ANDREZ IS AN AUSSIE - BUT THEY ROCK ANYWAY: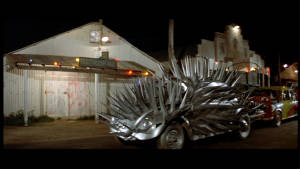 1. Mad Max (director: George Miller)
2. The Cars That Ate Paris (director: Peter Weir)
3. Kiss Or Kill (director: Bill Bennett)
4. Two Hands (director: Gregor Jordan)
5. Love & Other Catastrophes (director: Emma-Kate Groghan)
6. Breaker Morant (director: Bruce Beresford)
7. Russian Doll (director: Stavos Kazantzidis)
8. Proof (director: Jocelyn Moorhouse)
9. Picnic At Hanging Rock (director: Peter Weir)
10. Romper Stomper (director: Geoffrey Wright)


TOP 10 KIDS' BOOKS ('COS ANDREZ IS ABOUT TO BE A DAD!):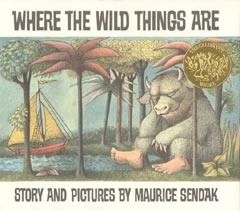 1. Where The Wild Things Are (story & pictures by Maurice Sendak)
2. Winnie-the-Pooh (not the Disney version!)(story by A.A. Milne & pictures by Ernest H. Shepard)
3. The King, The Mice & The Cheese (story & pictures by Nancy & Eric Gurney)
4. Tintin (any titles) (story & pictures by Herge)
5. Myths & Legends (stories by Anne Terry White; pictures by Alice & Martin Provensen)
6. Little Polar Bear Finds A Friend (story & pictures by Hans de Beer)
7. Alice's Adventures In Wonderland (story by Lewis Carroll & pictures by John Tenniel)
8. The Father Christmas Letters (story & pictures by J.R.R. Tolkien)
9. Barbapapa (story & pictures by Annette Tison & Talus Taylor)
10. Hello Kitty: Hello Color! (story & pictures by Higashi Glaser)