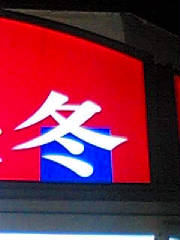 ABOVE: Little Nobody logo #2: 'fuyu'.
LITTLE NOBODY vs MARCELLA - BARE EP (IF?) - REVIEWS
BEAT MAGAZINE (MELBOURNE - AUSTRALIA) 28/3/2001
SINGLE OF THE WEEK
Little Nobody sits at the more experimental end of the Melbourne electronic scene, creating a wonderfully intelligent and artful work here. 'Bare' is an imaginative blend of early 20th century German cabaret, 1980s Australian electro (hear the influences perhaps of Ash Wednesday and Ollie Olsen's Orchestra Of Skin & Bone) and today's
refreshingly global electronic scene. And amongst the many reinterpretations of the song are 8-Bit's gloriously retro Eurotronica mix (very Telex) and Kandyman's hypnotic and swaggering industro hop restructuring.
ANDREW MAST
3D WORLD MAGAZINE (SYDNEY - AUSTRALIA) 19/3/2001
There's a seductive intrigue involved with this sneaky new release from Little Nobody. It's a cleverly produced slice of stop/start atmospheric pressure that rumbles along with a unique personality. The fact that it's not like anything else you've heard gives it some serious weight; at first it may be curiosity drawing you in, but once drawn into its midst you'll find yourself needing another fix.
There's some awesome remixes to change the palate too - picking up the pace, and shaking up the contents, listen out for clever interpretations from Damian Stephens, Allan Klinbail, Jeffrey Willis, and a hypnotic and funky rendition from Adam Fischer on the 8-Bit's Interpretation Mix.
SASHA PERERA
HYPE MAGAZINE (PERTH - AUSTRALIA) 22/3/2001
Melbourne's Andrez Bergen, aka Little Nobody, unleashes the first single from his new album Action Hero featuring the twisted vocals of Marcella. Kicking off with glitchy rhythms and haunting atmospherics, Marcella's vocals are the track's highlight with their mesmerisingly quirky sound. IF? regulars such as 8-Bit, Kandyman and Nod also add their interpretations to the CD to complete one of the most deliciously fruity releases to emerge from the Australian electronic music scene this year.
DANIEL STINTON
The inestimable Si Begg and I did a trade-off back in 2001 - he remixed a track for me, and I contributed one ("Alright Already") for his 2nd volume in the Noodles Discotheque series. Ace deal, I say... ;)
VARIOUS - NOODLES Vol. 2 (Noodles Discotheque)

Cool funk compilation here, some classic moments, some very strange samples. After the excellent Pete Tong piss take intro, Culture Cruncher steps up with "Living in a Disco" a nice (if slightly obvious) reworking of Pop Music, bringing out its full disco potential. After another little sampling interlude, Si Begg gives us a more hip-hoppy tune "Funky Edits are a Must" with some very cool breaks and stuttered samples. Little Nobody hardens things up a bit with "Alright Already", French style disco house with a tough edge. A few other tracks on the flip in similar vein, rounding off a nice cut for those needing something a little different... MATT C - 11TH HOUR TECHNOLOGY

NOODLES DISCOTHEQUE VOL.2 (NOODLES)

Vol.2 of this madcap 12" which features artists such as Si Begg, Cabbage Head & Little Nobody. Almost like a hip-hop battle record in some respect, this 12" has small samples of weird electronic noises and movie samples as well as full length breaks tracks... SUB:STRATA
you can buy noodles stuff here for kind'a cheap, and there's also an mp3 of the little nobody track you can download... (heh-heh)...
The "Kiss: Sound Of Australia" (2000) compilation dutifully bore with it the Little Nobody vs. DJ Fodder track "Cocaine Speaking". 'Nuff said.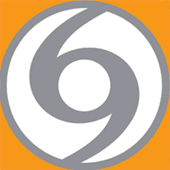 Untitled 4-track vinyl, 909 001 - released in 2000. -
Track Listing
A1. LITTLE NOBODY vs DJ FODDER 'Cocaine Speaking (mind bending mix)'
A2. F.I.S.T. 'AO (One Fist)'
B1. JASE FROM OUTTA SPACE 'V8 Pussy'
B2. LITTLE NOBODY 'Alright Already' (enough is enough mix)
...and if you're really interested, you can still order the vinyl online here...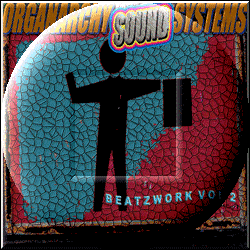 Organarchy are cool bods, so I clamoured to release "Tantalizing Tarantula" (a collaboration with Elenor) on this comp...
...you can download the compilation at this site!!
BELOW: A CRAZY REVIEW IN ITALIAN
ORGANARCHY e' sinonimo di una crew che si autodefinisce "record label and political agitater" che si propone di diffondere le produzioni (e le idee) di tutte le crews che operano nella west coast dell'Australia. Il progetto incuriosisce anche per il motto pubblicato nelle note di copertina "Without the music there wouldn't be much fun, but without the politics there wouldn't be any point".
"Beatzwork Vol. 2" e' una raccolta di brani hip hop, electro, rock underground, breakbeat che ha come comune denominatore il campionamento e la contaminazione. Prima "perla" del Cd la traccia nr.3 "Mini The Mutant" a cura del Labrats Sound System: partendo dalla celeberrima "Minnie The Moocher" la crew ci insegna come si puo' ricostruire totalmente il brano senza che questo perda alcune caratteristiche essenziali.
Spaz Shub Of Nam, con la loro "Pothedz", partono dalla lezione dei Chemical Brothers per avventurarsi in un breakbeat davvero accattivante e denso di campionamenti (a voi il compito di ricercare gli originali...). "Tantalizing Tarantula", a nome di Little Nobody, e' una sorta di industrial-breakbeat funk mentre in ambito piu' elettronico (tra i potenziali successori dei Prodigy) si muovono ELF: "Psychological Warfare" accavalla rave soundz e breakbeat con risultati eccellenti.
Jungle old skool per Bionique che propone "I Go Under" : batteria scarna alla velocita' della luce con inserti futuristici. Molta sperimentazione ma non fine a se stessa. Altro brano meritevole di segnalazione e' quello di Fatty Acidz: "Blitzed" e' techno breakbeat ottima per ogni Dj che intenda proporre qualcosa di originale.
Album che ci permette di conoscere una una scena proveniente da tutt'altra parte rispetto al mondo in cui viviamo, "Beatworkz Vol. 2" ci aiuta anche a capire (quando ce lo dimentichiamo) che la musica di qualita' si produce anche al di fuori dei confini abituali (Uk e Usa in particolare).
The "Beatscootin" (1999?) compilation had a Little Nobody vs. E track that was unreleased elswhere - though for the life of me I can't remember the name of the track... oops...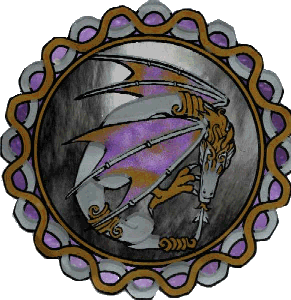 ...we also scored a track on the double-CD "Dragonflight'99" compilation (released, ironically, in 1999). Beats me which one they used!

Other compilations Little Nobody tracks appeared on that I can't be bothered locating the cover artwork for, or more simply lost:

"ZEITGEIST 2" (IF?)

"SUNBLOCK" (Sunblock Collective)

"ZEITGEIST 3" (IF?)

"RECONCILE YOUR DIFFERENCES" (Fitja)

"ZOO" (IF?)

"HEMPSENSE" (Start)

"EVERY PICTURE TELLS A STORY" (M.U.D.)

"ABSTRACTIKA" (FITJA)

"IKI MASHOU!" (Zu-zushii)

"REACTION HERO" (IF?)

...and I think that's it... hmmm...

LINK TO IF? RECORDS COMPILATIONS & LITTLE NOBODY RELEASES THROUGH IF?

d-JCB:> TOP 10, November 1998
November 1998


1:Drone sector/Voodoo - Planetary Assault Systems [Peacefrog 78]
2:XTC - DJ Funk [Dancemania 205]
3:Sewing the seeds of love(Saucy Jacks mix) - Tears For Fears [Bedroom]
4:Character - Adam Beyer [Drumcode 17]
5:Between the lines - Stanny Franssen [Conform 6]
6:Archipelago - Joel Mull [Inside 2]
7:Self Discipline - Voiteck [Truck 10-11]
8:Lost Recordings #4 - Steve Bicknell [Cosmic 19]
9:Pop tart - Little Nobody [If? 009]
10:Music is rotted one note - Squarepusher [Warp LP57]


YOU CAN TUNE IN TO A COUPLE'A REALLY ARCHAIC LITTLE NOBODY TRACKS HERE, IF YOU CAN BE BOTHERED...

LN ELEKTRONISCHE ENSEMBLE - LIVE ON SBS - CLICK HERE...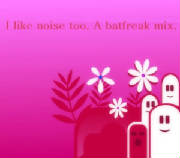 b00mb0x
I like noise too
feb 2005
1.Punk Panther
2.Dr Who intro - Jons' Culshaw and Pertwee
3.Sump Raker - Dissico
4.Alright Already (enuff mix) - Little Nobody
5.Teen Spirit - mystery electro
6.bits from Rex the Runt, Sum 41, and otherz
7.Brown Acid (megamashup) - Dj Hickory Dickory Doc (big thanx)
8.C-Town Smash - Squarepusher
9.Kick of Life - Pop Razors
10.U Can't Touch This - Rude Ass Tinker
11.1234 (comc mix) - Search n Delete
12.One rmx - rudeboy
13.Sock - Foyf the Scribbler
14.Slow - Kylie n Chemical Brothers
BIZARRE WEBSEARCH FIND #1
Little Nobody vs Andrez - Techno Renegade magazine, Vol. 2, Issue 3 - Nov. 1998

You might know him better for his writing in InPress and Juice, or maybe you've heard him DJing in his own self-proclaimed Jean-Luc Godard way ("I'm the crap master of the inappropriate jump-cut," he tells me, with a grin).
Andrez Bergen is getting a lot of attention these days, however, for his new album which he produced with friends under the alias of Little Nobody. Called "Pop Tart", it's a strange blend of different styles and moods and it's already getting some very good reviews.

"The Little Nobody soundsystem is something I've been toying with for about two years now," Andrez says. "It started up as a bit of a shit-stir, really, when I released a track called "Tobacco Stained Mountain Goat" on our "Zeitgeist 2" compilation. It was one minute of silence, and the scary part was that some people told me they thought it was the best track on the compilation!"
The first "genuine" Little Nobody sounds appeared on the third "Zeitgeist" compilation. Called "Nobody's Driving" it's a sci-fi soundtrack with blunted hip hop beats that was later snapped up for re-release on the recent "Sunblock" sampler put out by MDS. "I thought that track was a one-off," Andrez confesses. "I had no real interest in making my own music mainly because I'm way too busy with writing and running the label (IF? Records), but somewhere along the line I lost my head and went right into it. At first "Pop Tart" was going to be an EP with remixes, then it blew out into an album. And the strange part is that I really do like it - it's different from anything else I've ever heard."
Did the label, writing and radio work help with this project? "Definitely. I mean I've been exposed to so many different kinds of electronic music over the years, and in fact I did my uni thesis on industrial music, so I feel like I appreciate a whole lot of different styles and ideas. Then I've had the chance to work with Francois Tetaz (Shinjuku Filth) and Elenor Rayner (Sobriquet), who are both quite different in their approach and they really know their equipment well. It was pretty easy for me to ask some of my favourite artists like Artificial, Blimp and Dee Dee to do remixes, and they did a fantastic job."
What makes Little Nobody different? "That's a bit of a doozie to ask me - sounds like one of the questionss I'd ask someone! Hmm... Soundwise I guess it's the structure of the tracks and the way in which different styles of music are integrated into the mix. I wanted to make the album an interesting listening experience, but the silly DJ side of me wanted to make parts of it up-tempo as well. There's a lot of mood in there, but most of it is facetious and fun. What else can I say? ...it's something you really have to listen to! Even being a journalist myself, I know how hard it is to put these things into words!"
You could try. "Okay, how about dubbed-out disco loops chopped together with hip hop beats, scratches, sampled acid house riffs and strange soundtracks?" He shrugs. "And if you want influences, I'd cite DJ Cam, Shadow, Daft Punk, Coldcut, Blimp, Artificial, Cristian Vogel, and DJ Q."
And what's the deal with the pedestrian walking man that appears on the album cover and in the new "Pineapple Slice" video? "That's the Little Nobody logo - it means we get free promotion every time you cross a road at the lights. Nice and subliminal stuff. The one on the cover artwork is the East Berlin one with the hat - apparently it's being phased-out because people think it's sexist. You know, women don't wear hats, do they?"
You've mentioned that you recently took Little Nobody live for the first time... "Yeah, that was in Sydney a month ago, and it was weird but I liked it. The great part was that the audiences we had loved it as well - at least I think they did. When I'm playing live I work with Elenor from Sobriquet and we call ourselves Little Nobody vs E. The "E" in this case is Elenor's nickname - not something else that's almost as much fun!" What are your plans with Little Nobody? "Well, promoting the album and getting it out there is important. We played in Adelaide a couple of weeks ago, we've got a few Melbourne gigs lined up, then I'm going to Europe in November to try to get distribution and tour around a bit. It's back to Sydney in December and Brisbane on New Year's Eve - then there's the chance of playing in Perth for Vibes On A Summer's Day next year ... We'll see what happens. The whole thing is that we're having lots of fun, we're getting a lot of positive feedback, and our sound is something different again for audiences to experience."
So are you really a pop tart? "Nah, I'd say I'm more of a techno floozie."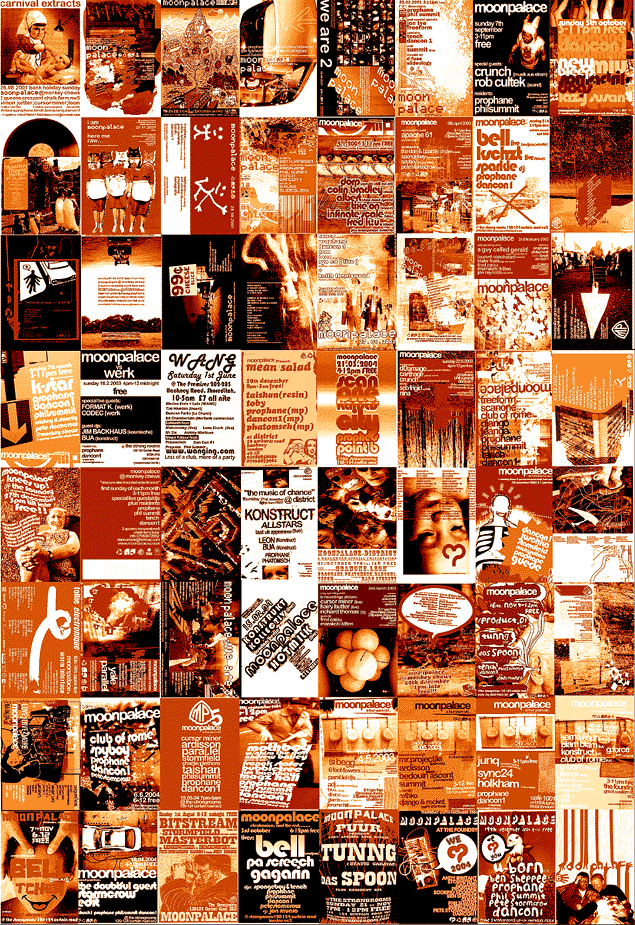 A BIG MOONPALACE (LONDON) THANK YOU TO THE FOLLOWING PARTICIPANTS:
TUNNG, CHUCK, EDIT AND ALL AT PLETHORA TOWERS, ANDREW BAILEY,
dDAMAGE, OLAMM, HYPO, JCDC, RIEKO UNDERWATER, HOTMILK, SKYFISH,
UTABI, BURNT TOAST, OMMM, ROMVELOPE, KEMA KEUR, PISSTANK,
THE DOUBTFUL GUEST, BITSTREAM, TCHER, PA SCHREECH, APACHE 61,
GAMERS IN EXILE, SI-{CUT}-DB, JIMPSTER, SI- BEGG, ANDY WEATHERALL,
KEITH TENNISWOOD, OSYMYSO, DAMIEN, DJ RUBBISH, CASSETTEBOY,BELL
PAUL SPYMANIA, KARMINSKY EXPERIENCE, LEE GRAINGE, RYO CO, SUMMIT,
LAURA B, GAGARIN, RICHARD THOMAS, CARTHAGE, STORMCROW, STENDEC,
NICK & MIKE SMALLFISH, ICARUS, BENGE, CLINTON, PILOTE, HAIRY BUTTER,
DJ SUNSHINE, JOSS, DJ MEINHOFF, LEON, BUA, NICK & WILL KONSTRUCT,
TAISHAN, RONAN, MILO & JASON CLUB OF ROME, ZHORA @ EGPS, DOMI, WANG,
ED CHAMBERLAIN, JEROME HILL, ADJ, SCANONE, JEANGA & DAN BLASE, MD,
CARTEL COMMUNIQUE, A GUY CALLED GERALD, FKU, JAVIER, JIM BACKHAUS,
MAGZ HALL, JOEL STERN, GUEDE, JON TYE, CHRIS DE COURIER, FREEFORM,
LITTLE NOBODY, KID CALMDOWN, STEVO MOYNIHAN, LANCE & EYTAN FADE-IN,
CURSOR MINER, MURMER, STORMFIELD, MIKE CRUNCH, JOEL FUCKBUSH,
SPONGEBOY, JOHN SPYBOY, STEVE BEDLAM, TOBY, YUHI, MARK & MICKY ROTHKO,
OLSEN & YOUNG, JULIANNA, FORMAT K & WERK, IRIS, ROCKET, DAVID GREENE,
PHIL EARLE, DR. DOLITTLE, WILL CLINKARD, KANSAS CITY PROPHETS, POINT B,
SHINKY SHONKY DJS, TENNIS, JON REYNOLDS, TERROR EYES, CLAIRE FEIST,
PHATOMSCH, ROBERTO, KOH, UEMURA, ENO & NEW BLEEP POSSE, VESSEL,
MIKE DA HAT, KONE R, KHOJA, HORSE OPERA, DJ SILENCE, LIQUID LAUGH,
RIE & TILO, BEDOUIN ASCENT, MDK, MARAKACHI KITTEN, PRODUCT 01, U-BORN,
BLAKE FRUID, LA MOUCHE, DJANGO, LAURENT NONCHALANT, GIZELLE, NINA,
DEXORCIST, KWIRK, CUT OUT, TOM GILLIERON, ARGO, STAYHOME, SIMON JUITTER,
BARRY PSEUDONYM, TREVOR LEO, BIEN, YALE, PARALLEL AND ALL @ BEE, RAMJAC
KONRAD WELZ, ARDISSON, ADDIE BRICK, BUBBLETREE, DJDAD, MARK EVERETT,
BEN SLIDEOLOGY, JOHN MUNRO, ROB CULTEK, MIU, SOMADRIL, DOGS, LAZY SUSAN,
LOADBANG PIXELATORS, DAN & BOARDIE SHOW, DORP, COLIN BRADLEY, FRED K.U.,
ALBERT SLOW SOUND SYSTEM, INFINATE SCALE, TIXE ON, TEAMAXE, IPAMBELF, MDK,
SEB FRIGID, CODEC, JUSCHKA, SOLAR X, SUZIE SPARKLE, MR. PROJECTILE, TIM RACE,
ZIP, MINTSOURCE, FRANCK STOFER, SYNC24, HOLKHAM, JUNQ, DAS SPOON